Acceptable viscosity
Up to 3000 cP
Compressor with
3-5HP or higher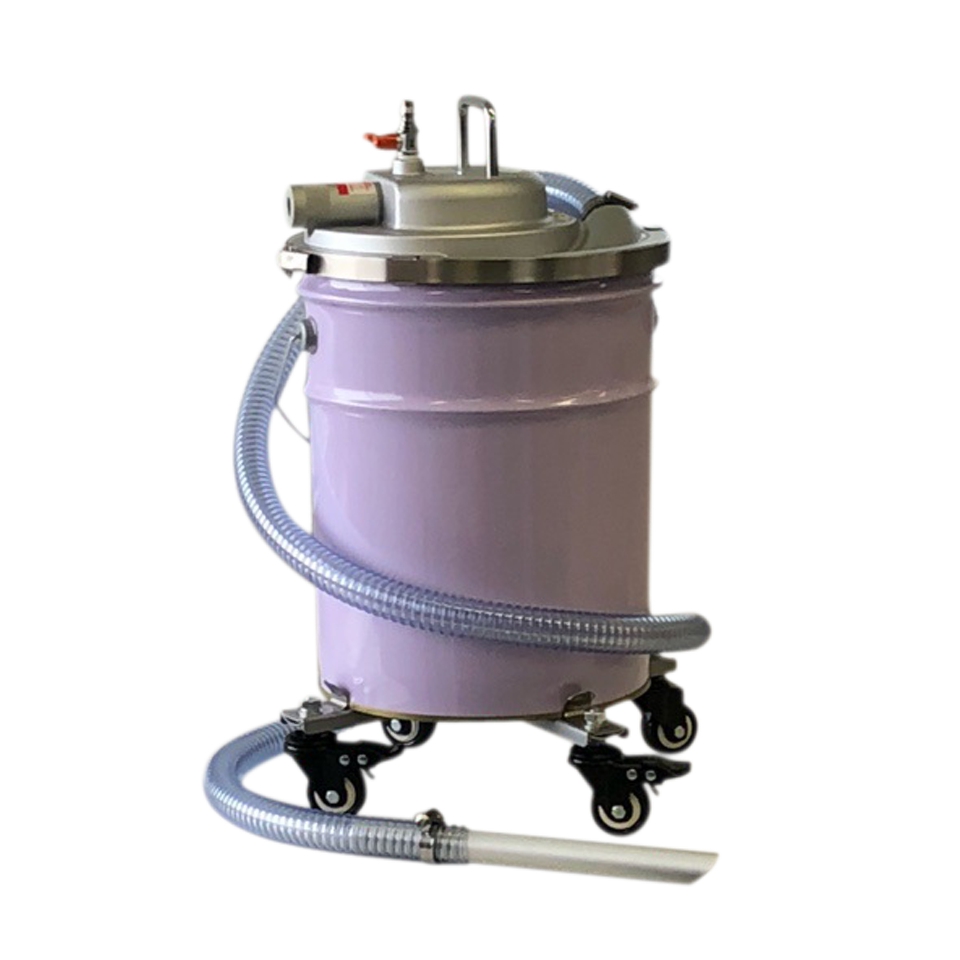 APPQO400PC comes with a pail can and a pail can carry
For open Cans only
Simply remove top plate of standard pail can (for oil), then it can be a Open Can. This is a pail can of which all top plate can be removed (upper cover of a can).
Mechanism of Suction
Supply the air compressed at 0.4~0.6Mpa.
Compressed air goes out through the ejector with high speed.
The air inside tank is discharged by the vacuum force made by ejector.
The pressure inside the tank becomes minus pressure.
Dust or liquid can be sucked through a nozzle.
When the tank becomes full of liquid, the float ball shuts the spout of sucking air. Then, cleaner stops working.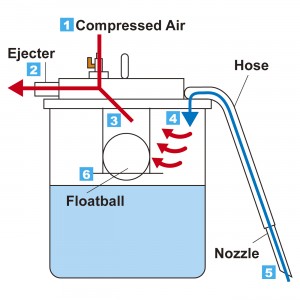 Specifications Table
| | |
| --- | --- |
| Models | APPQO400PC |
| Applicable liquid/ collectables | Oil, Cutting oil, Chips, General rubbish(100μ or more,1cm or under) etc. |
| Viscosity | Less than 3000cP |
| Max. sucking capacity | 60L/min |
| Sucking height | 2m |
| Hose | PVC/2m×25Φ |
| Material | AL/SUS/PE/NBR(packing) |
| Weight | 9.5kg |
| Accessories | Pail can, Pail can carry, Pail can band, Round nozzle |
※APPQO400PC does not come with square nozzle, filter and filter band.