Air Pressure Drum Pumps Worked by Compressed Air.
APD pumps do not require electric power, and work by pneumatic simple mechanism. This pimp is very safe, silent and durable.
Also, this is safe for use even at hazardous areas. It is set at the 2″ inlet of drum can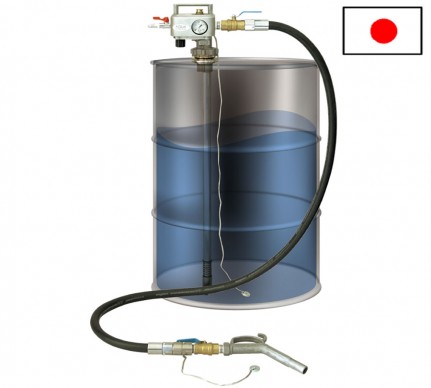 Recommendable application:
' To transfer kerosene, light oil and gasoline from a drum can.
'To use as the pump for a drum can at hazardous areas.
Features
Worked by Compressed Air.
Acceptable Viscosity Max 3000cP.
Compressor with 1HP or higher.
Silent air pump !
We also have products APD-25G-i &APD-25GN-i , larger discharging capacity than APD-20G-i&APD-20GN-i.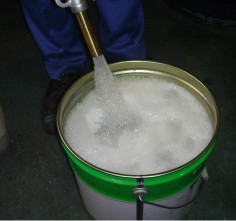 And you can choose another type follow liquids.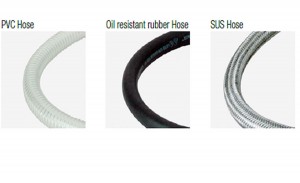 PVC Hose:  Transfer liquid, oil etc, from a drum can.(APD-20 series.)
Oil resistant rubber Hose:  Transfer kerosene, light oil and gasoline from a drum can.(APD-20AS series.)
SUS Hose:  Transfer solvents,Acid and Alkaline liquids, from a drum can.(APD-20SUS series.)
Technical specifications:
Types
APD-20(25)G-i
APD-20(25)GN-i
Function
Delivery
Delivery
Acceptable
kerosene, light oil and gasoline
kerosene, light oil and gasoline
Parts materials
Body
AL
AL
Parking
Fluoro-Rubber
Fluoro-Rubber
Hose
Oil resistant rubber (D25(32)×2m)
Oil resistant rubber (D25(32)×2m)
Max. delivery rate(L/min)
1cP
55(115)
50(70)
500cP
20(45)
15(30)
1000cP
7(20)
7(15)
Max.Discharge Head
2m
2m
Weight(kg)
5.6(7.4)
5.3(6.5)