Acceptable Viscosity
Up to 4,000 cP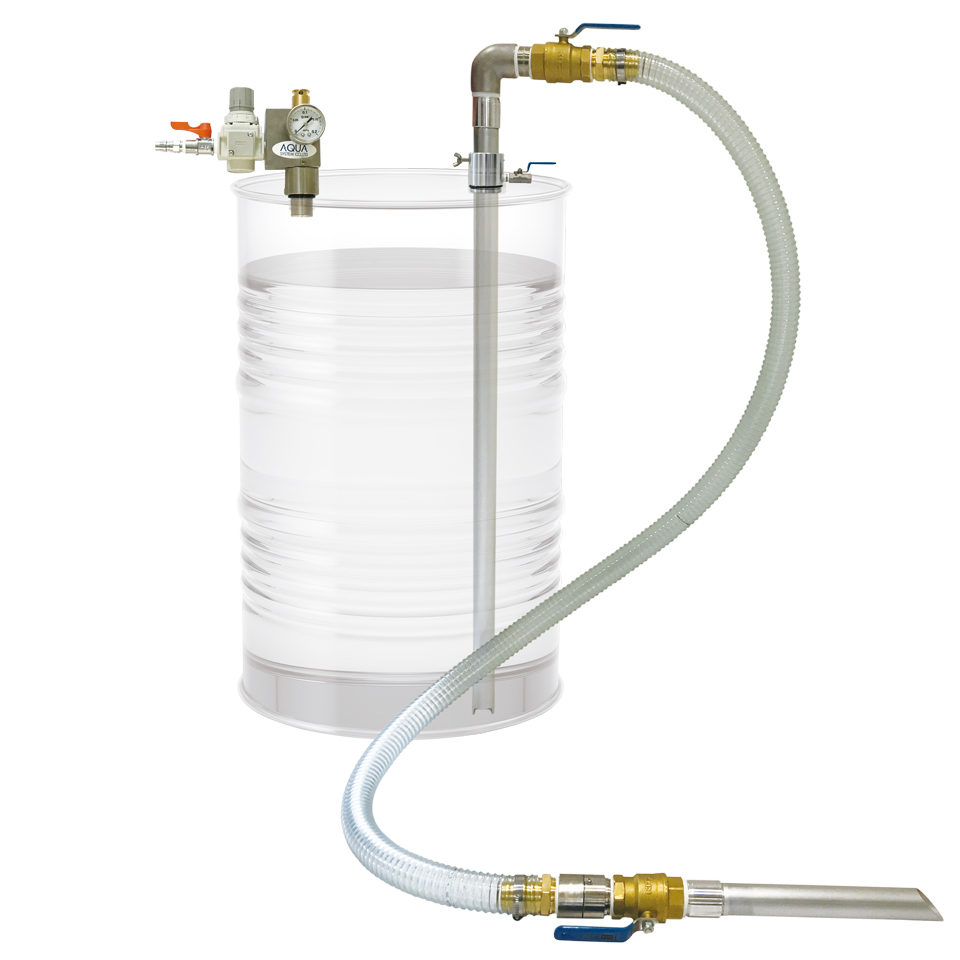 APDS-32 -i (For Oil)
| | | |
| --- | --- | --- |
| | | |
| APDS-25 (32) SUS-i(For Chemicals) | APDS-1s (1.5s)-i (For Chemicals) | APDS-25PP-i (For Chemicals) |
Product Information
《APDS series》
※APDS series can discharge only※
APDS-32 -i (For Oil)
APDS-25 (32) SUS-i (For Chemicals※)
APDS-1 (1.5)  s-i  (For Chemicals※)
APDS-25PP-i   (For Chemicals※)
※Do not use chemicals that dissolve the materials of products.
Please be sure to check compatibilities between liquid and materials before use.
《Features》
–No need to be anxious about an electric leakage
APDS series is operated by compressed air. It does not need electric driving source totally.
Therefore, APDS pumps can be used in fire prohibited area and explosion proof area.
Moreover, APDS-25 (32) SUS-i come with ground wires by standard.
Please put wires on drum cans, pillars or container what are grounded.
–Hard to break down
These are hard to break down compared to electric pumps because APD series does not have a motor.
Specifications Table
For Oil
 
APDS-32-i
Compressor (HP)
1 
Container
200L closed drum can (JIS standard)
Available liquid
Oil
Available viscosity (cP)
4,000
Discharge quantity (1cP L/min.)
131
  Maximum lifting height (m)
2
Accessory
Nozzle 
Ball valve nozzle
Hose  
PVC hose
Φ38×2m
Air inlet 
Air coupler (male)
Ground wire
–
Material
Body/Nozzle
AL/Bs/SUS/CAC
Packing
NBR/FKM
Weight (kg)  
9.7
For Chemicals
 
APDS-25SUS-i
APDS-32SUS-i
APDS-1s-i
APDS-1.5s-i
APDS-25PP-i
Compressor (HP)
1 
Container
200L closed drum can (JIS standard)
Available liquid
Chemicals ※
Available viscosity (cP)
4,000
Discharge quantity (1cP L/min.)
70
130
73
193
78
  Maximum lifting height (m)
2
Accessory
Nozzle 
Ball valve nozzle
–
Hose  
SUS hose
PP hose 
Φ25×2m
Φ32×2m 
Φ25×1.2m
Φ38×1.2m 
Φ25×1.2m
Air inlet 
Air coupler (male)
Ground wire
〇
–
Material
Body/Nozzle
SUS304
SUS
PP
Packing
PTFE/FFKM
Weight (kg)  
9.4
11.5
6.2
8.1
5